Skiing is me and my wife's favorite pastime and in winter we try to get in the slopes whenever the weather cooperates. Only extreme temperatures of below -20C (-4F) will hinder our enthusiasm and not always. Fortunately extremely cold weather is rare here on west coast, however -10C (14) is still quite common up on the local Vancouver mountains and in British Columbia's Interior.
Although cold temperatures do mean nice and fluffy powder snow that is fantastic to ski on, it does force one to take frequent breaks as your face and limbs freeze in the breeze. We do own excellent Peak Performance jackets and trousers which we bought new from a store liquidation sale way back in Berlin, Germany, however ski boots are something more challenging to keep warm. The more socks one adds, the more uncomfortable the boots will get, which is a problem especially for me who suffers from cold toes. This is very unfortunate, as it splits an amazing ski day in smaller pieces constant visit to indoor space to warm up. 😕
I have been annoyed by this for a while now and have been trying to find a solution. I have tried different ski socks and liquid pouches that should warm up when stirred, but to no avail. All solutions have either been uncomfortable to wear or just ineffective against cold. There is still one product category that I have not tried before, which is heat socks.
At first the idea of having your socks powered by batteries felt stupid to me and some of the review I read gave really mixed reviews on how well they work or how longlasting they are. For some they seemed solve all the problems, whereas for others they stopped working after few tries. I have never seen or used heat socks before, until I found one on sale at our local ski equipment store here in Vancouver, British Columbia.
The socks in question are model Lenz Heat Sock 1.0 (slim fit) which I believe is new product to be sold at a retailer in Canada, however they are available on Amazon. Lenz Products is an Austrian manufacturer that is specialized in heated outdoors clothing and besides heat socks their product line includes heat gloves and vests that are recommended for people such as skiers, snowboarders, hunters, icefishers or anyone suffering from cold feet of toes.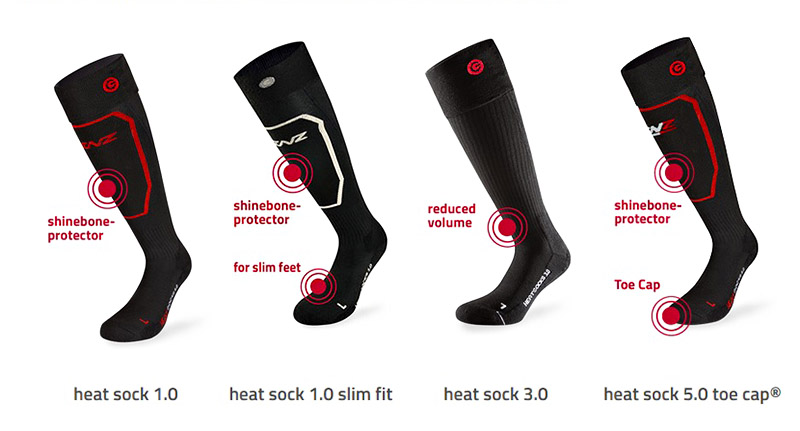 Different heat sock models
The more time I spent researching the topic, the more convinced I grew that Lenz is the best of the best and their products are used by many professional athletes. At least they belong to the premium price range and I had some troubles justifying paying 330 Canadian dollars (tax included) for a pair of socks and two batteries. Funny enough, it turned out that I made my purchase at the right time, as on the following week they jacked up the price by another $50! Luckily they still respected the original price in my case, as the price increase would have pushed them beyond my limit. 😮
But can a pair of socks be worth $330? I was mulling over this question for several days before concluding that frozen toes are such a nasty thing to have that if these socks would solve the problem, they would be worth their price.
In Canada the only model currently available in retail stores is the 1.0 version, however Lenz also sells versions 3.0 and 5.0. These "version numbers" are somewhat misleading, as a greater number doesn't necessarily mean a better or newer product and it only stands to separate different models. To make things more confusing, all models are very similar and even Lenz's own website has some contradicting information on the differences of their models, so it is easy to get confused.
All models do share a similar structure where the battery snaps to the long sock sleeve and the power wires are woven inside the fabric. At the toe ball area there is a soft heating area that the battery powers when turned on. There are altogether three different battery models with the only difference being their capacity, which impacts how long they can operate. The most common model is model rcB 1200 where the letter 'B' marks Bluetooth connectivity.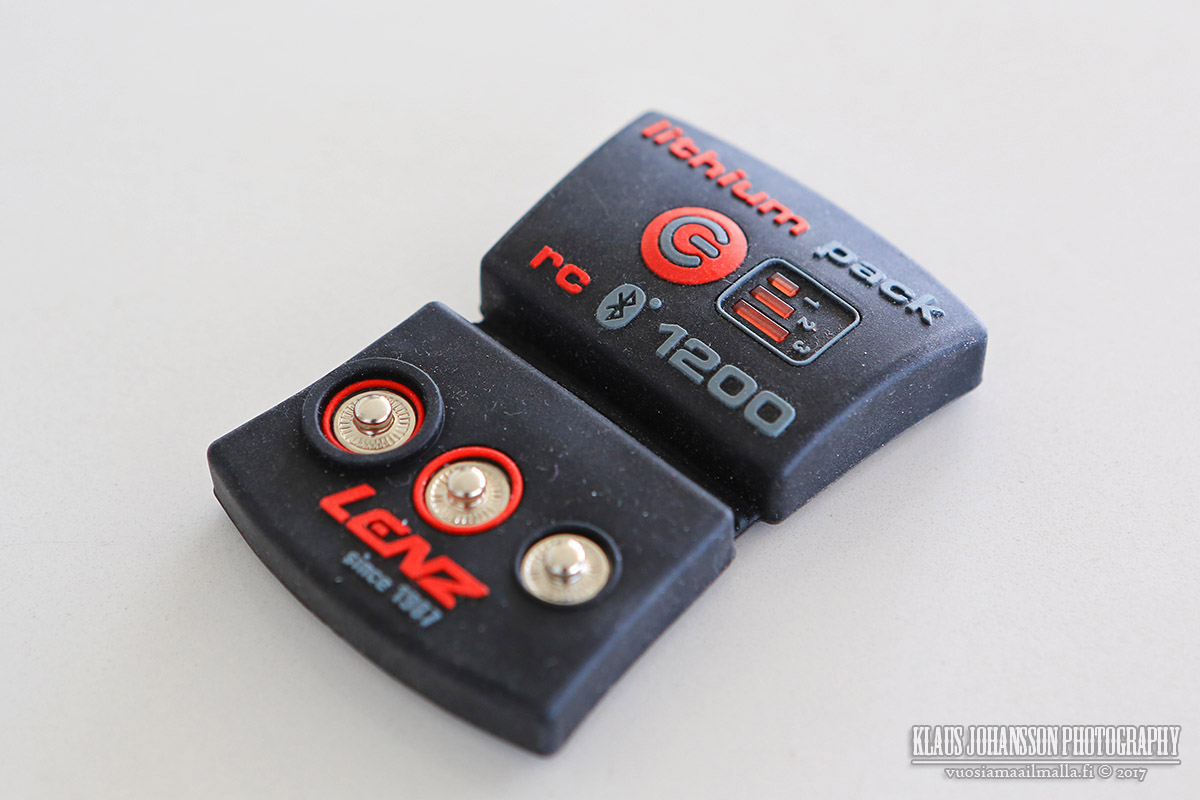 Heat socks are powered by rechargeable batteries
The batteries are charged with an included recharger and the connect with the socks through three plugs at the sleeve of the sock, after which they are hidden by turning the sleeve over them. This keeps them nicely in place while moving and high enough to be ourside ski boots. Both batteries have a button which activates them and switches between three different heat settings (low, medium, high). We are truly living in the future, as one can also control heating level through a smartphone app which sounds absurd, but is surprisingly convenient when dressed up under layers of winter clothes. 😮
Battery hides in the sock sleeve
At first I felt sceptical about the sensibility of my purchase, yet at the same time also eager to see if they would do what they are promising. So, as soon as I got back home, I put the socks on for the evening and found them very comfortable to wear. There is no tension and the heating element at the below foot is barely noticeable. There are no wires to be felt and they feel just like any normal ski socks would do.
All Lenz socks have been been woven from Merino wool and once you switch the batteries on you will feel… well, nothing. I was so surprised, as I couldn't tell any heat no matter which setting I used. I already begun thinking my socks were not functioning and I had wasted my money, and a quick look online found many complaining. However, I did find few reviews where users were saying this is normal when socks are functioning properly and the heating is gentle and almost unnoticeable.
This turned out difficult to verify at home, but when I removed the socks and blasted them at full power for some time, I could feel them getting modestly warm when touching with my hand. So it seemed that they were functioning after all. 💡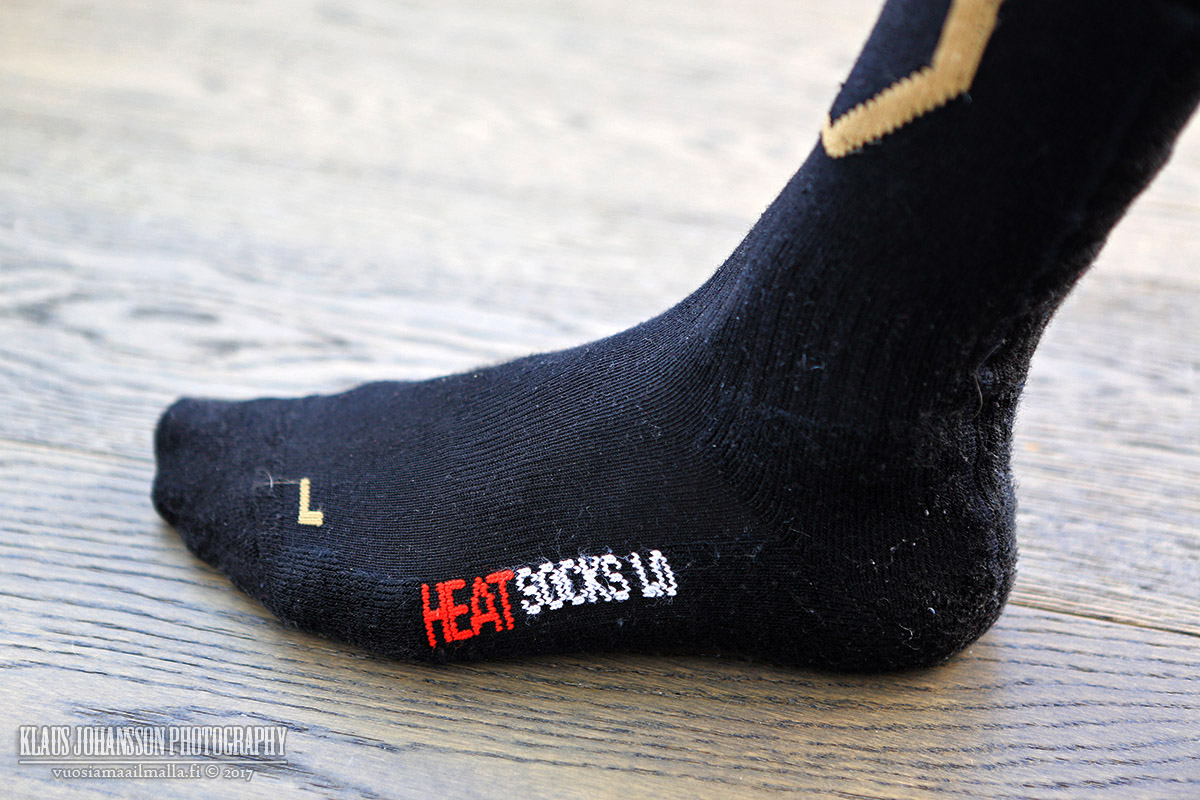 Very gently heating socks
I was able to put my new socks in real test on our ski trip to the Canadian Rocky Mountains this past week where we spent six days skiing. "Unfortunately" the weather was quite mild and we didn't experience temperatures of below -10C (14F), so my test didn't include extreme conditions, but I can attest that my feet and toes did remain warm throughout the day. I did wear the socks every day, switching between different heat levels and although I still could only barely feel my feet warming up, my toes remained nice and warm and I could ski throughout the day which was fantastic. 🙂
At the low setting I did feel my toes getting cold over several hours on the coldest days, but going for the medium or high setting was enough to reverse the trend. I still find it interesting how one cannot feel when the socks start heating up, as it just happens so gently. The only time I felt the heat was when I was running the socks at full power for extended period of time on a mild day, resulting eventually in a slightly burning sensation that prompted me to turn the sock down. With the low and medium setting I have yet to experience any such feeling which I think is ideal, as I am not forced to constantly turn the heat up or down and can just keep skiing.
My findings got more backup on this on this past Saturday at the famous Whistler-Blackcomb where the daytime temperatures were hovering between -8C and -14C (7F) during the day. Normally this would be enough to force me take breaks after every 3-4 runs, but I had no issues to keep skiing until lunch time. As it was a particularly cold day, I had to keep the heat at medium and high setting, keeping me comfortably warm.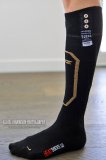 Plenty of sock to warm one
So, based on my experiences I have to give it to Lenz that their heat socks are doing what they promise and although I am still amazed by how gentle they are, they do help people like me. I won't be returning my pair to the store and it will be interesting to see how well the socks and batteries will last over multiple ski seasons. For $330 the socks better last at least 3 seasons, only after which I will claim them being worth their hefty price. For this reason, I will be updating this review on how well they will perform over time. 💡
The only major downside of this product is its price, which is pretty outrageous no matter how you look at it. Batteries and Bluetooth are no space age technology and the socks are machine-made and not wover by some artisan monks in some remote monastery.
The most ridiculous thing is that $330 gets you only a free version of the heat app on your phone, which is very bare bones and hence almost useless. There is also a premium version available for an extra $5 which feels like a bad joke on top of the $330. This "better" app will give you the ability to control your socks separately ("wow") and instead of 3 heat settings, you will have 10. What a killer app – not! 🙄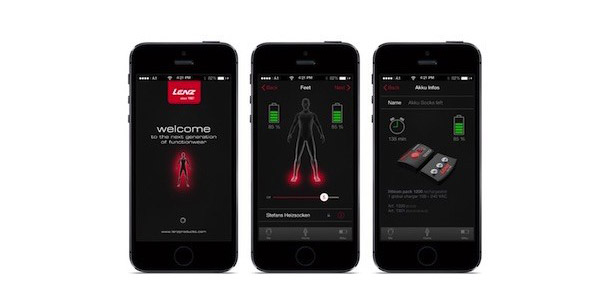 Two versions of the smartphone app is a bad joke
Since I can't compare my experience to other heat socks, I cannot say for sure whether investing in such a premium product is a must, but I can confirm that they do work and they are a premium product. If my socks will continue to function for 3+ years, I think they have justified their price and anything after that will only strengthen the case. However, this still remains to be seen and for the time being I will only recommend them cautiously to people suffering from cold feet or toes that have exhausted other options as ineffective. Unfortunately it seems that warm feet will not come cheap, though.
I wrote this review after spending hours on the internet, trying to justify dropping so much money on a pair of socks. I hope this review will be helpful to other people considering the same and feel free to drop a comment or question in the comments section below.
(Yhteensä 2 377 lukukertaa, 1 lukijaa tänään)